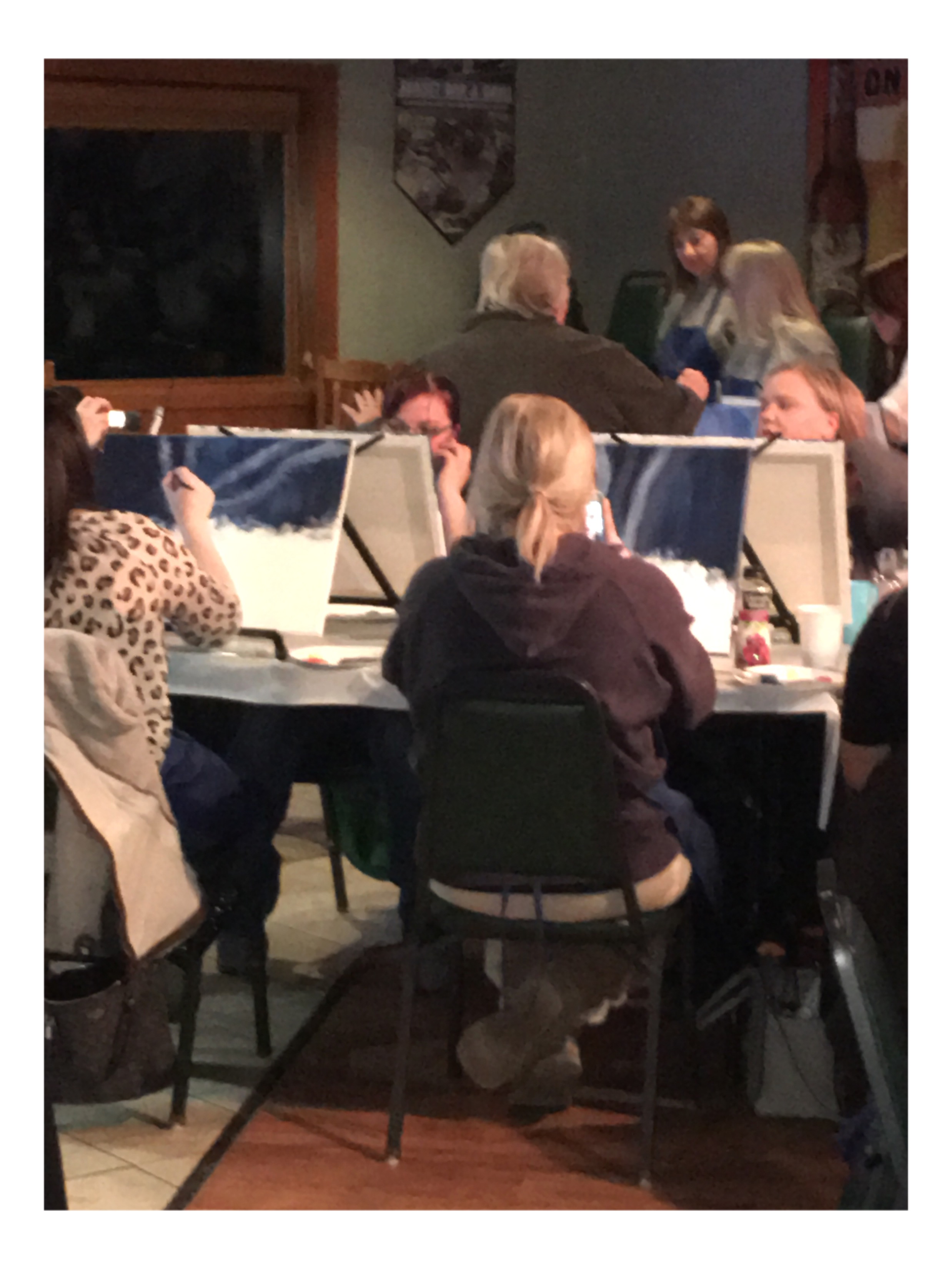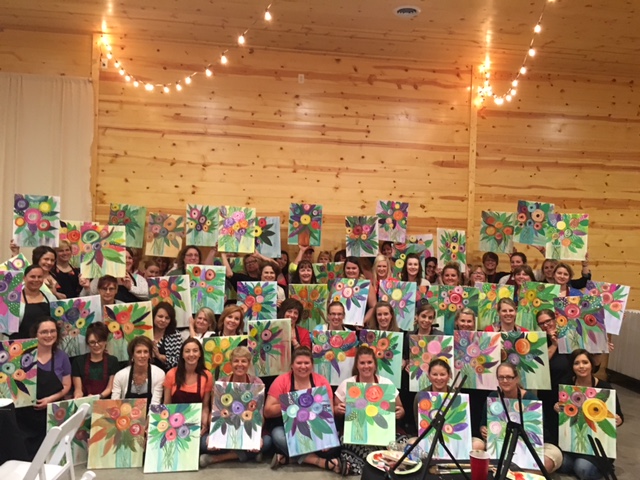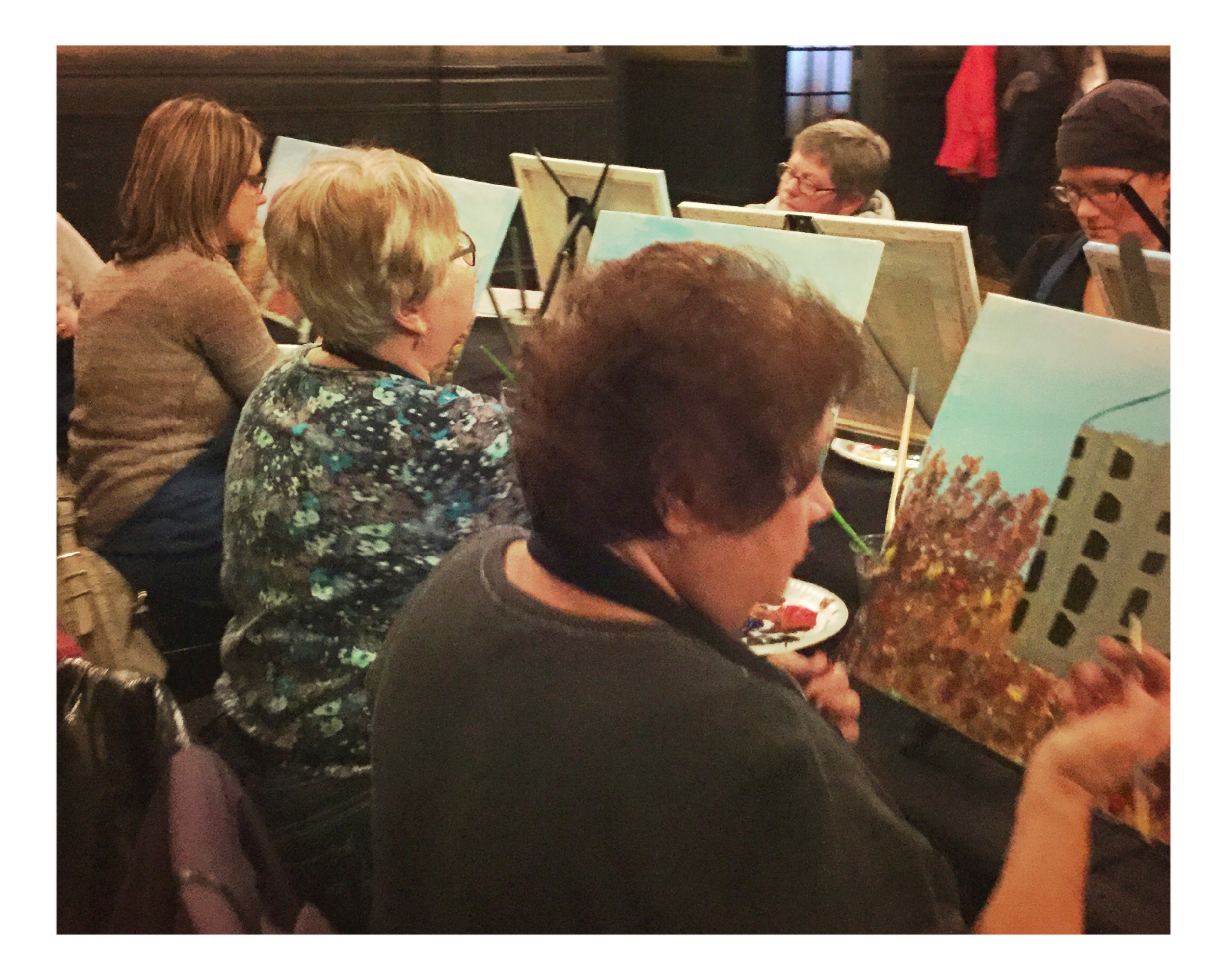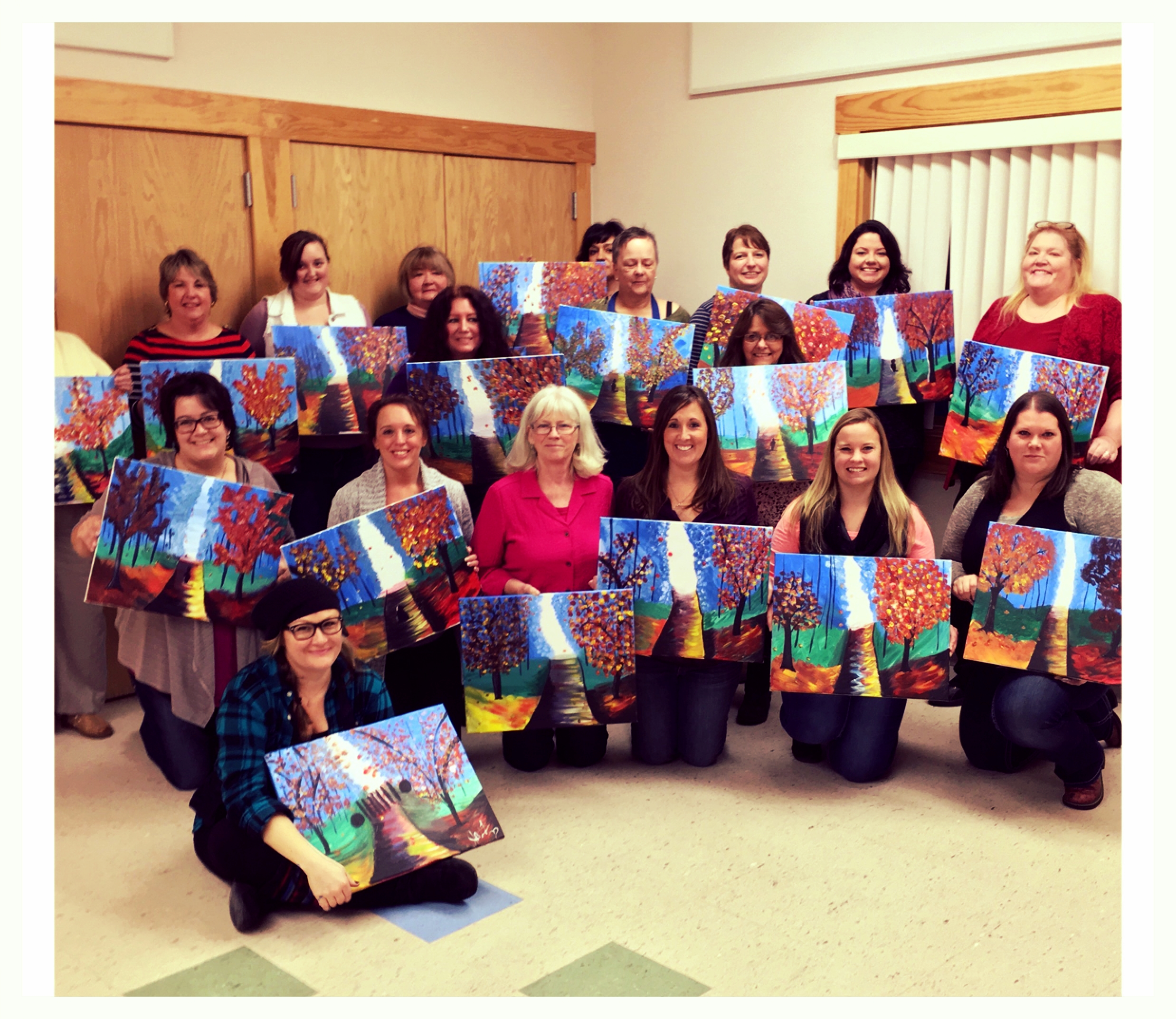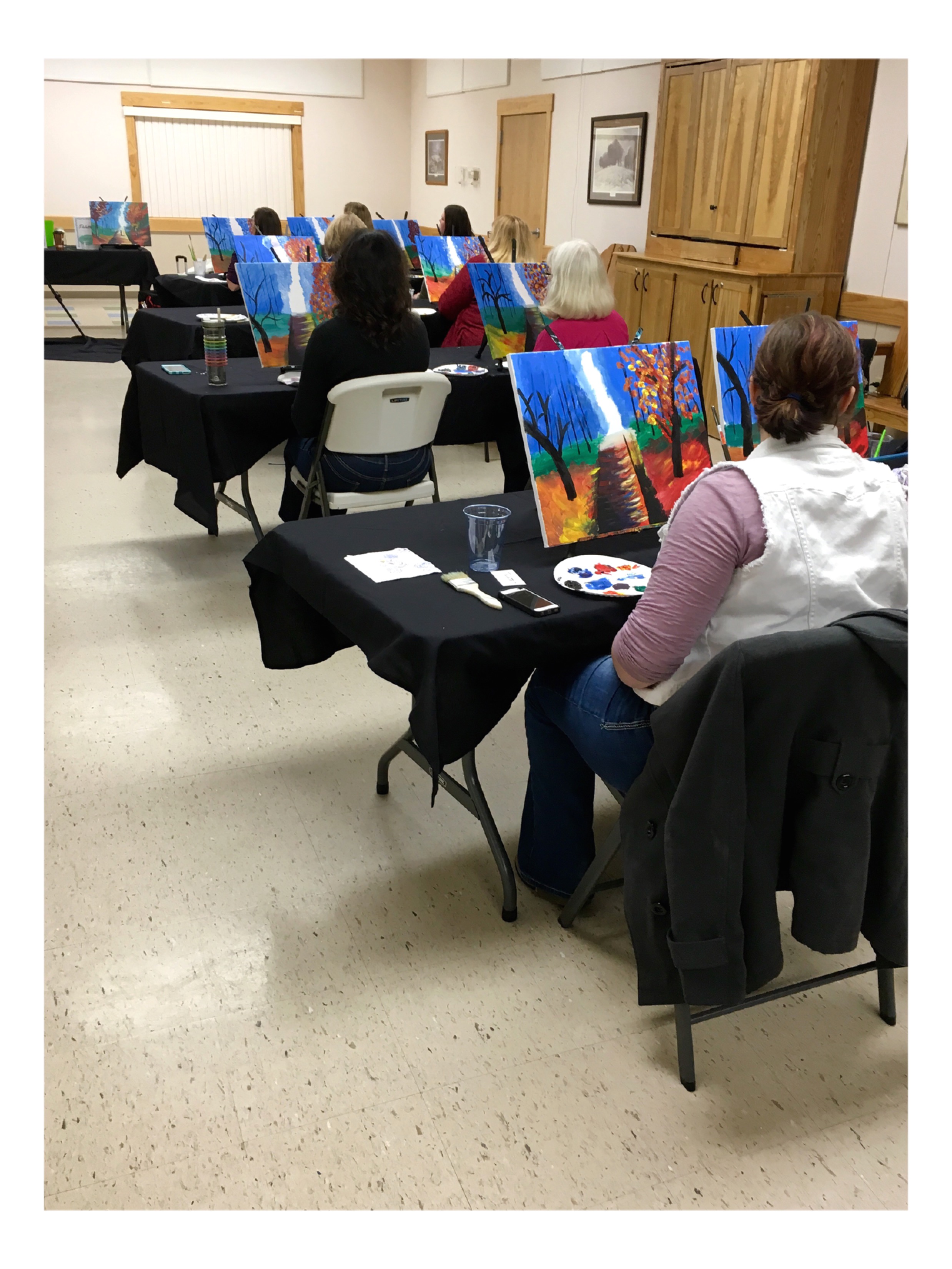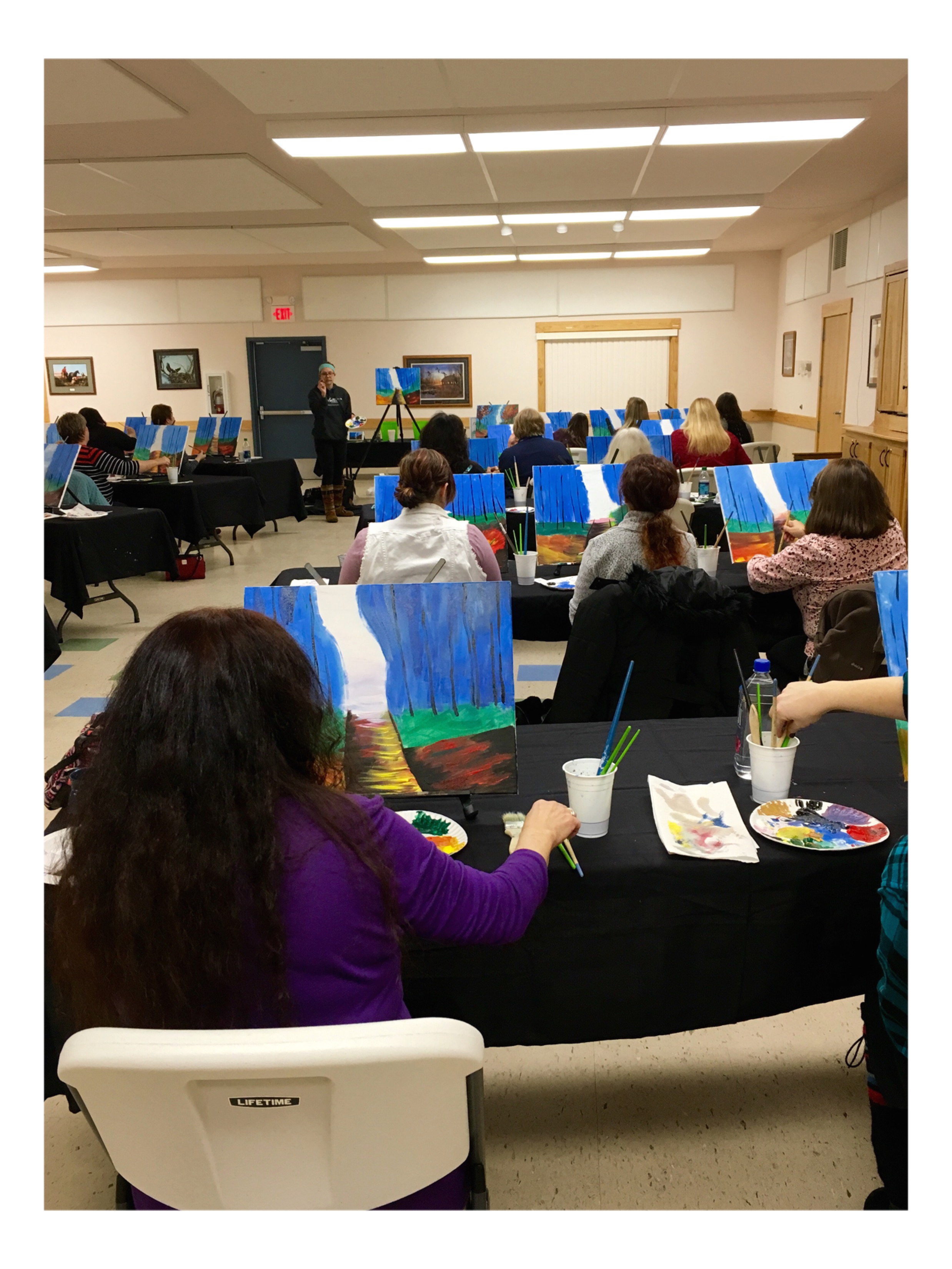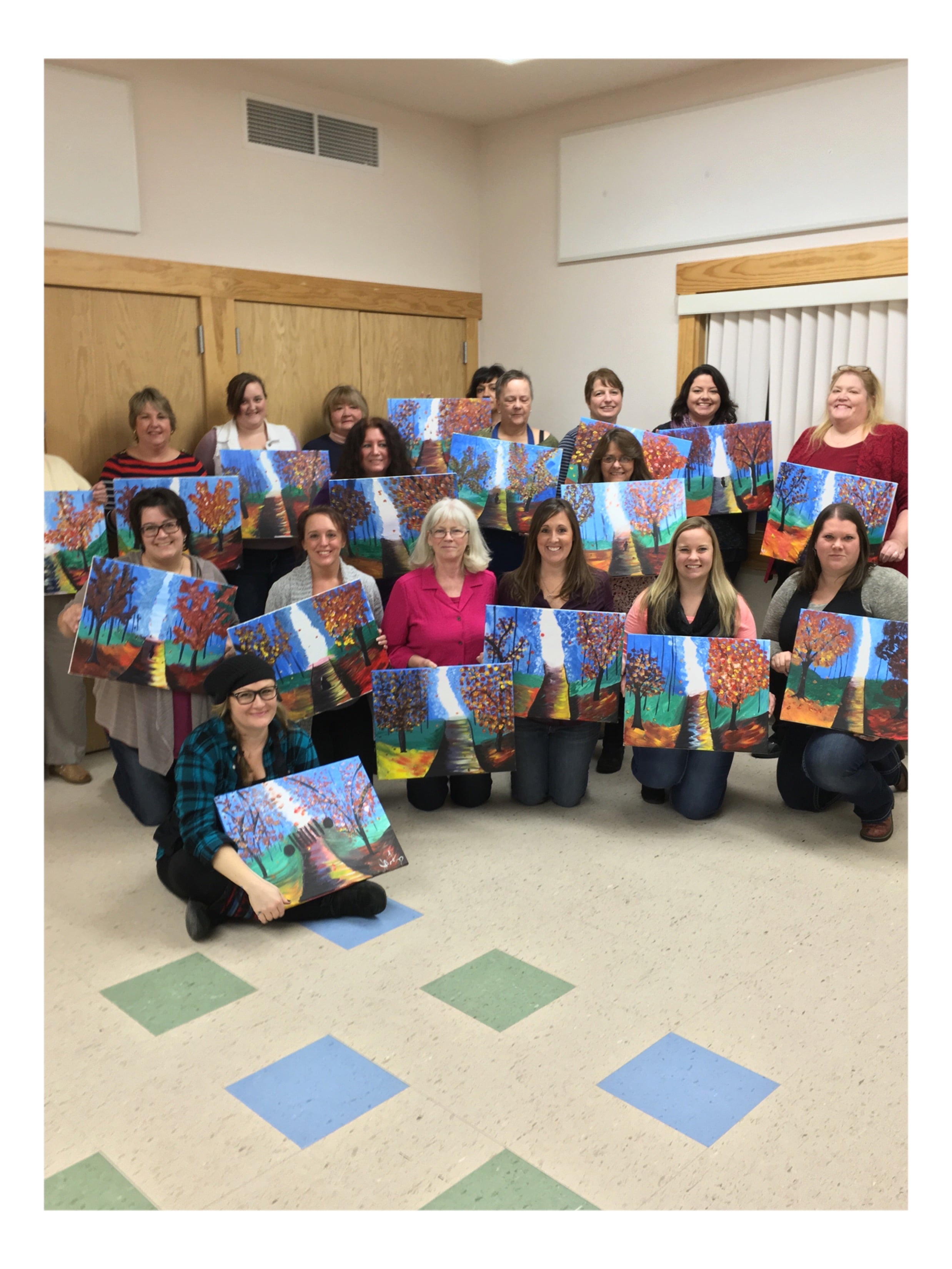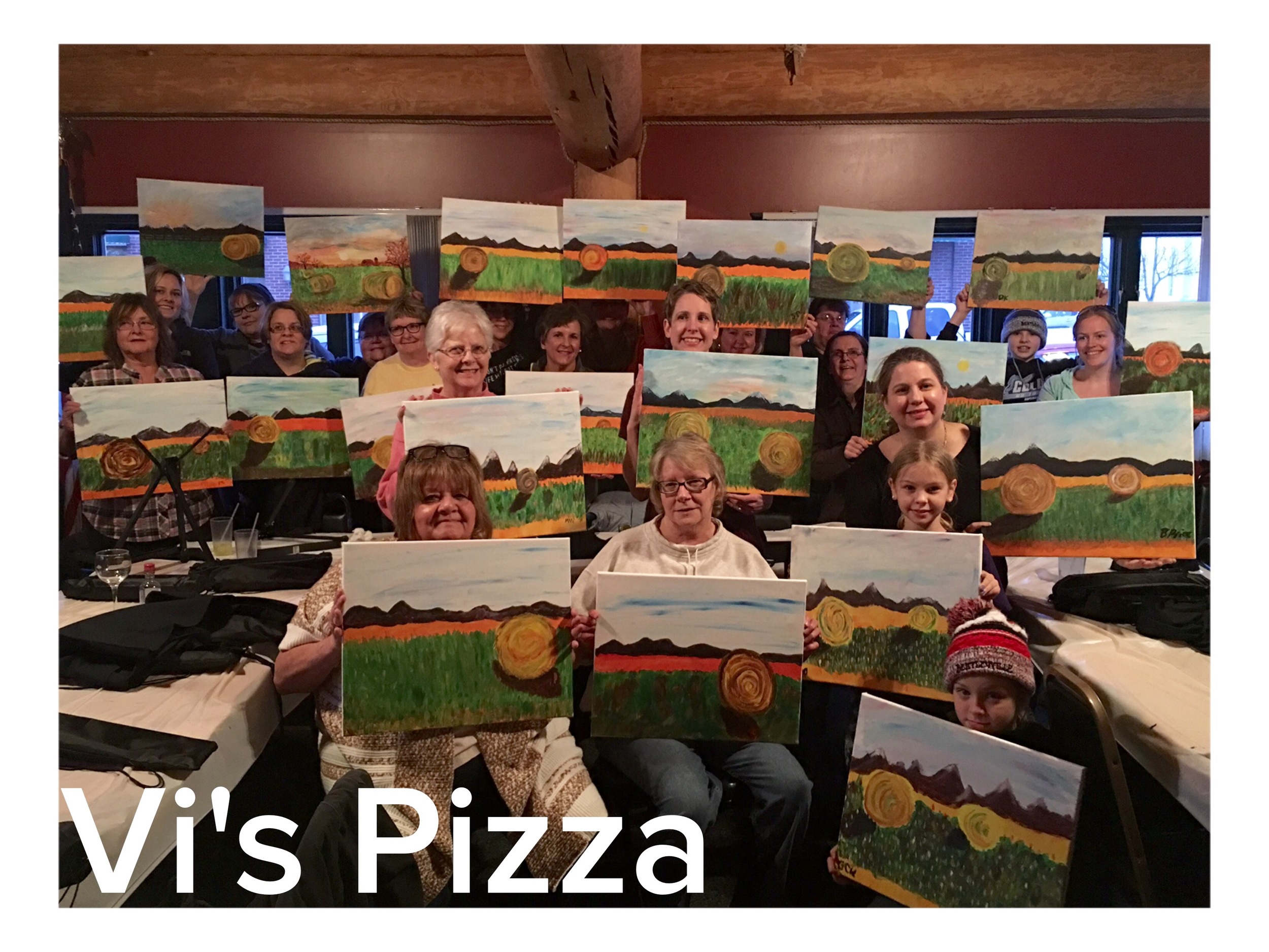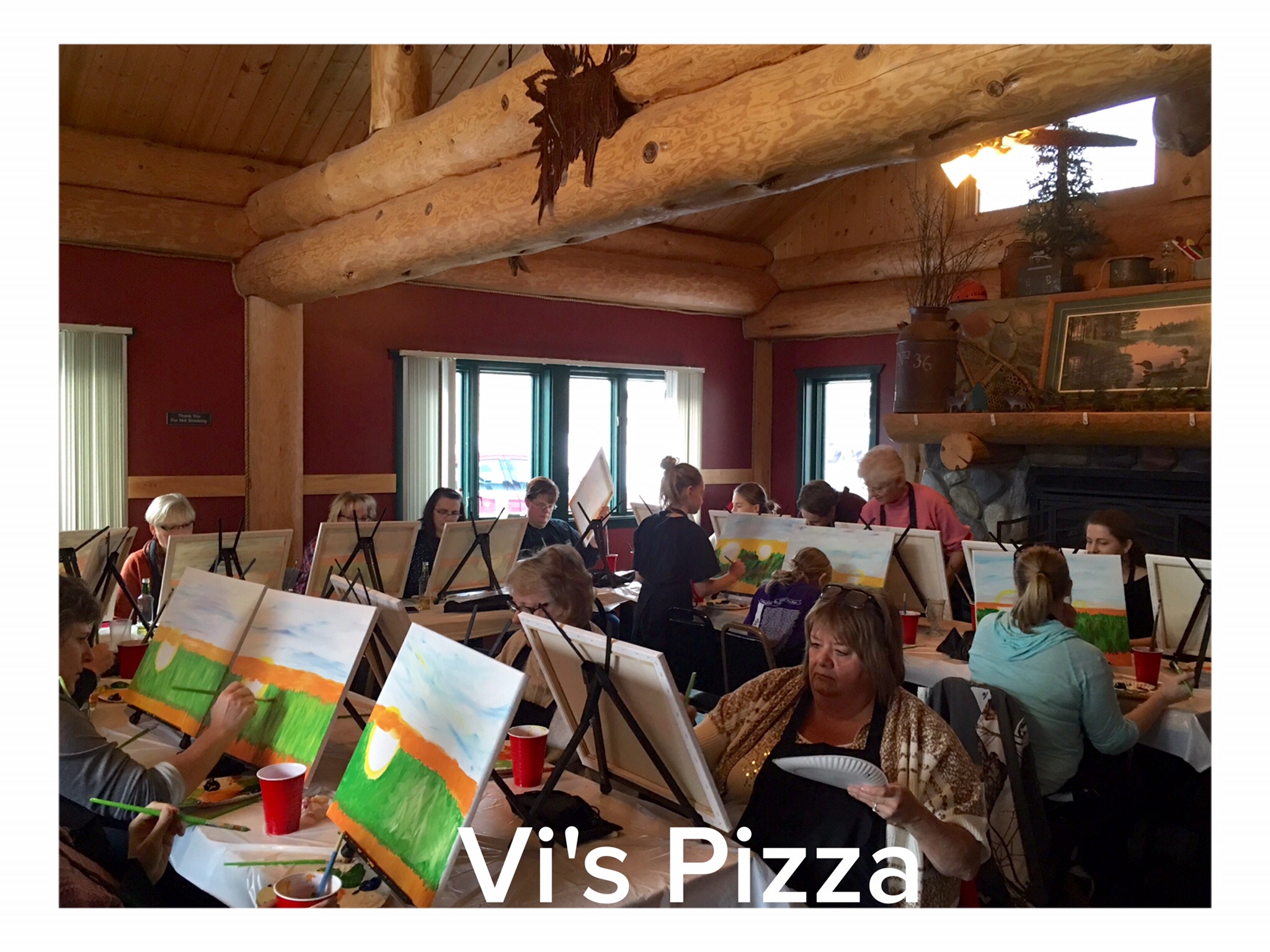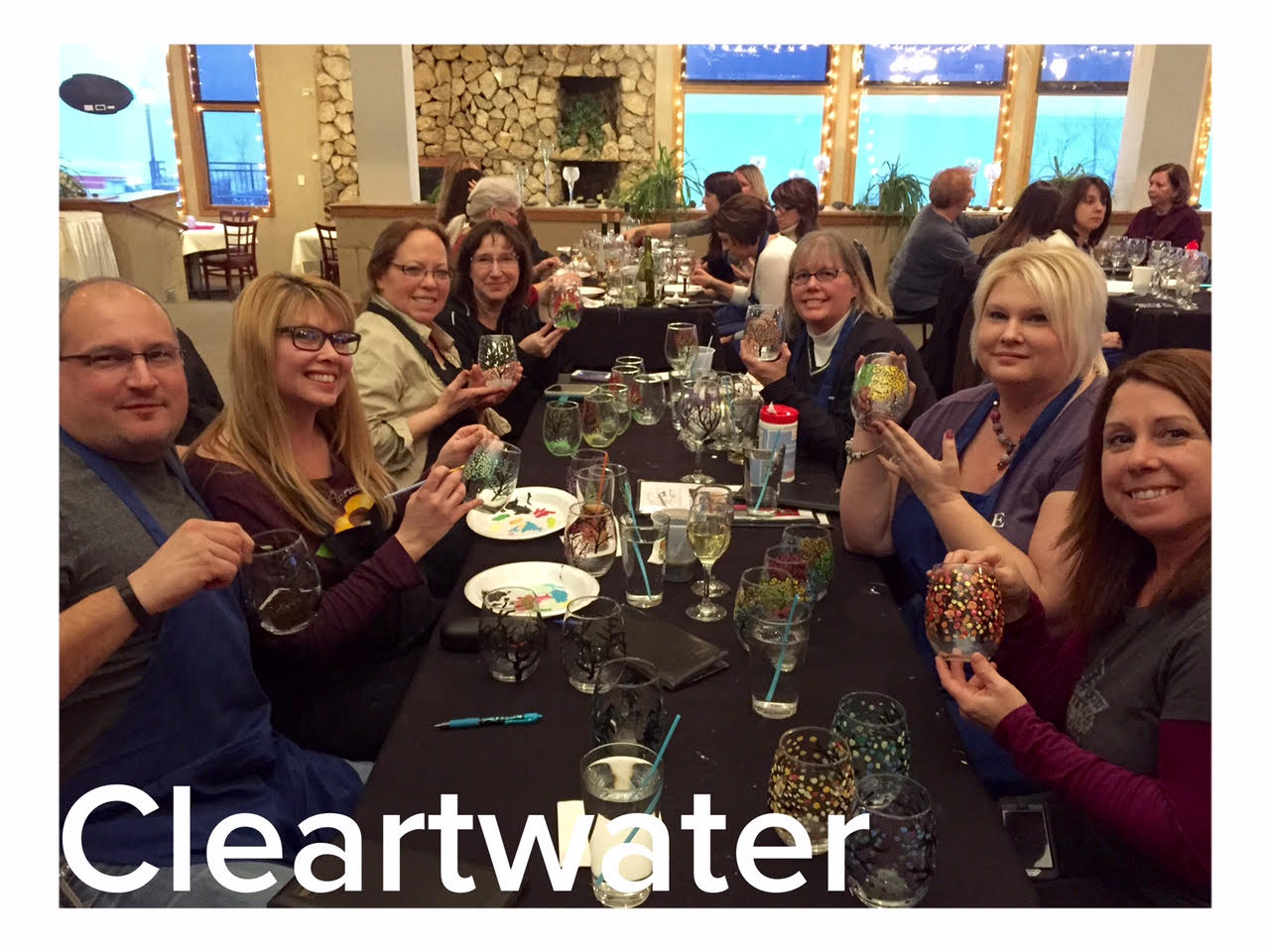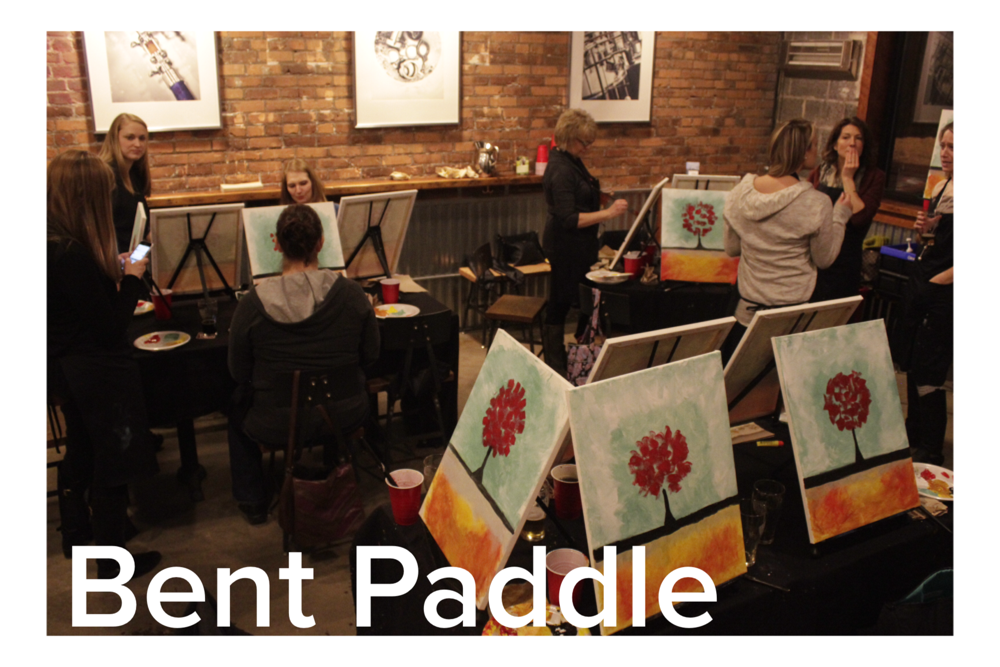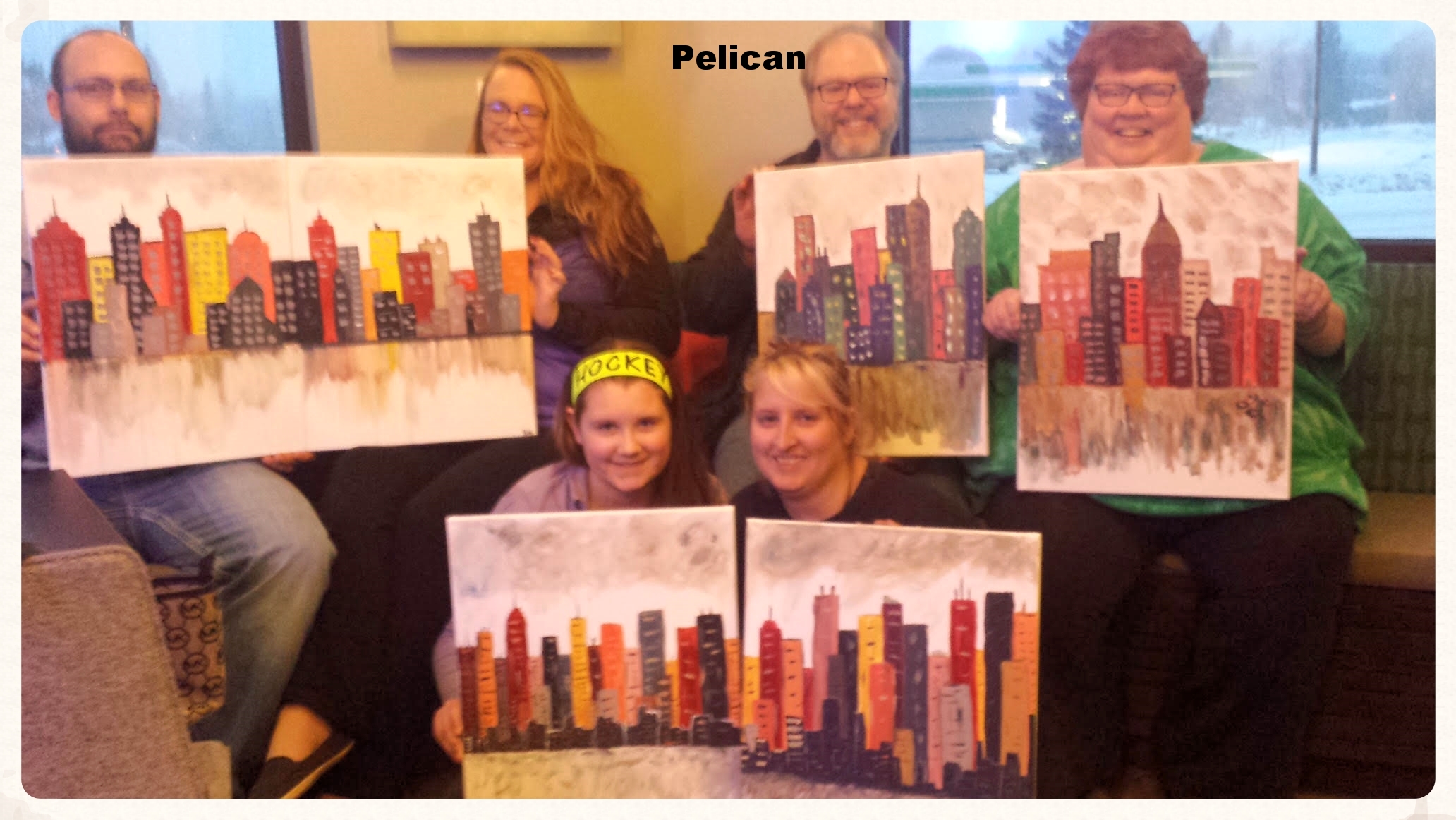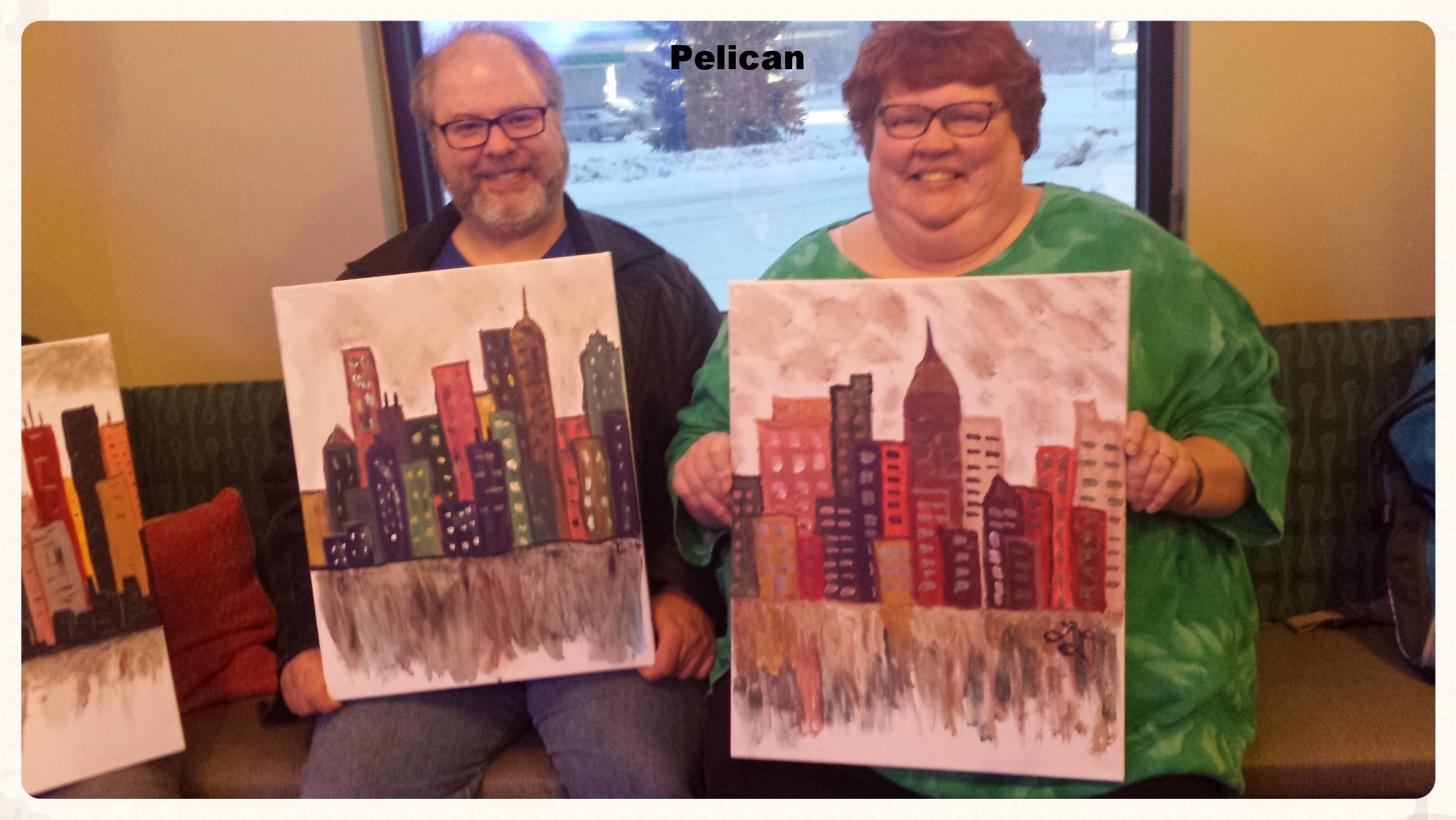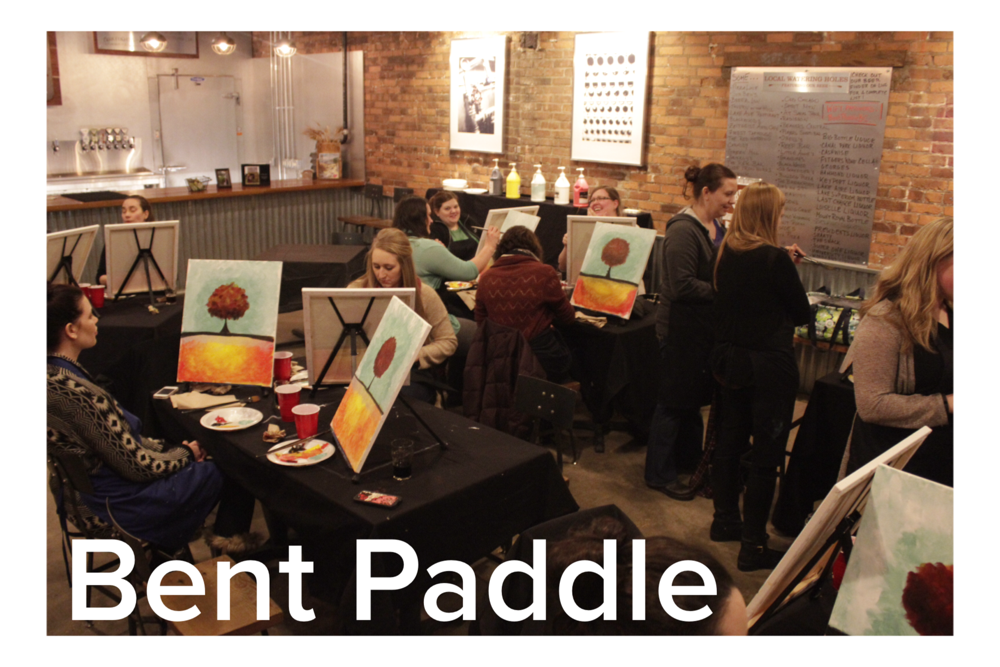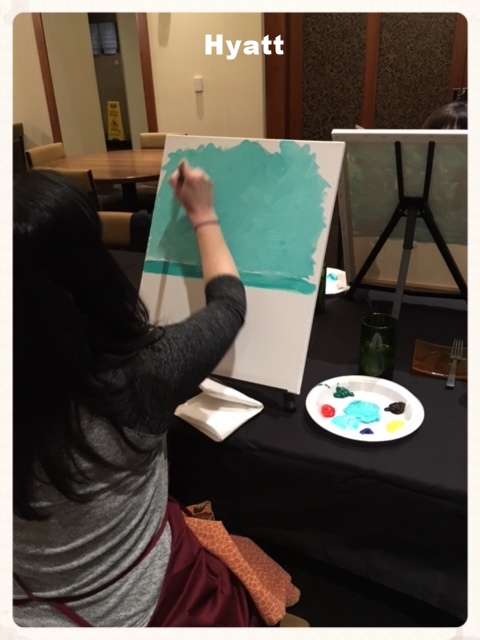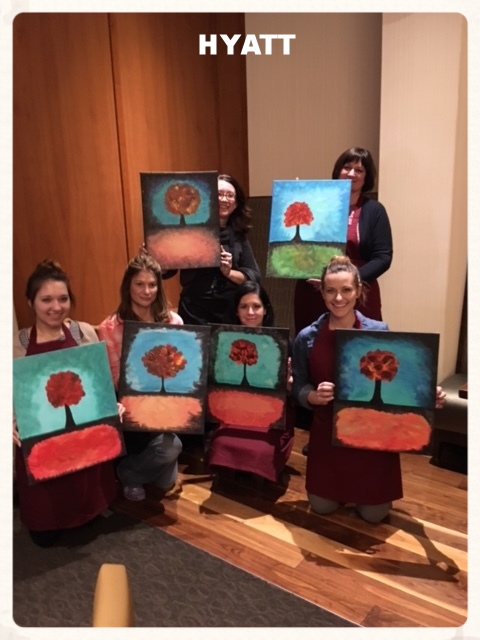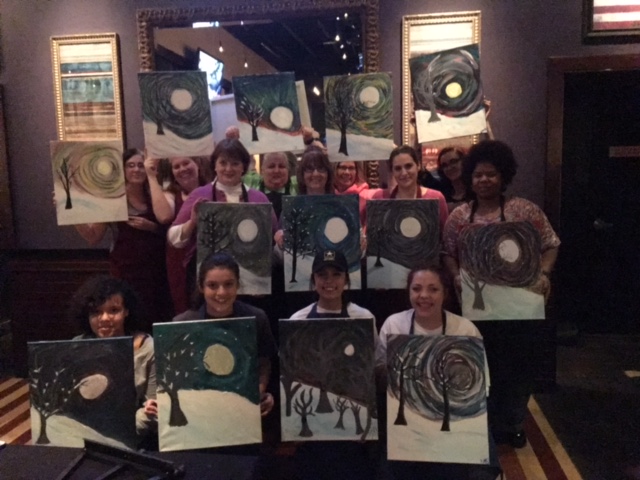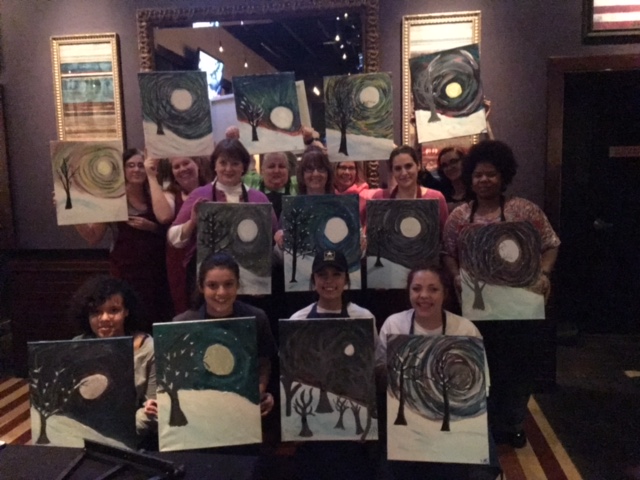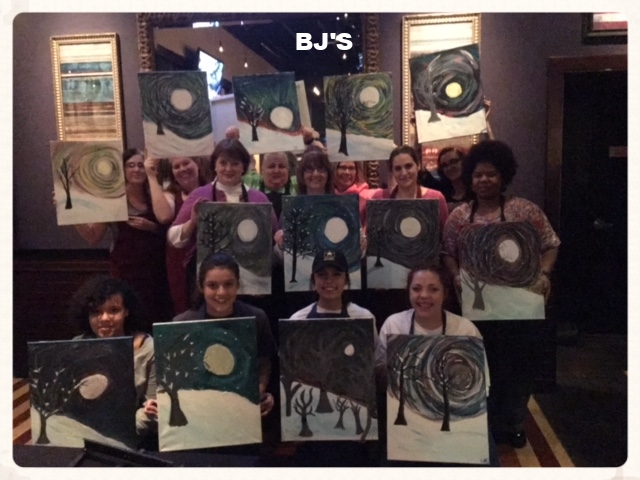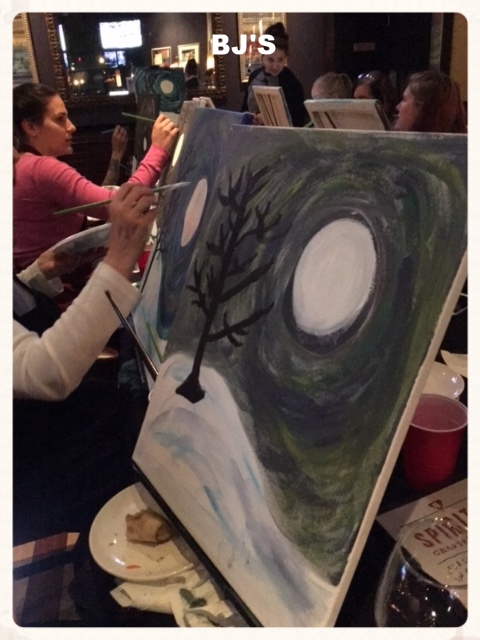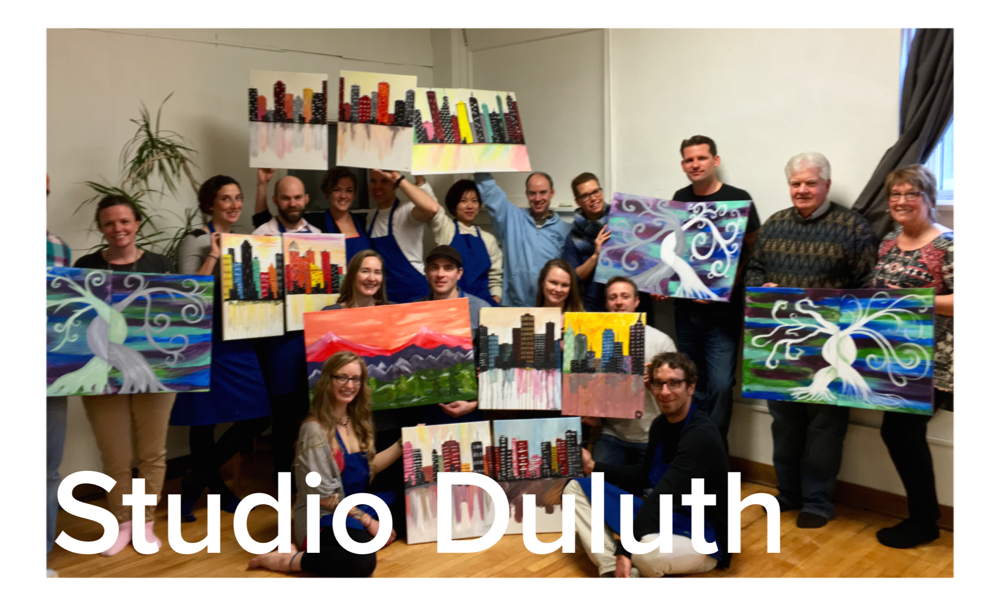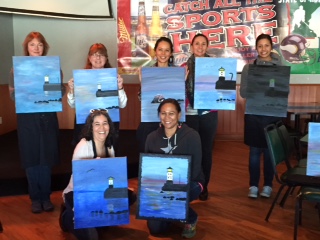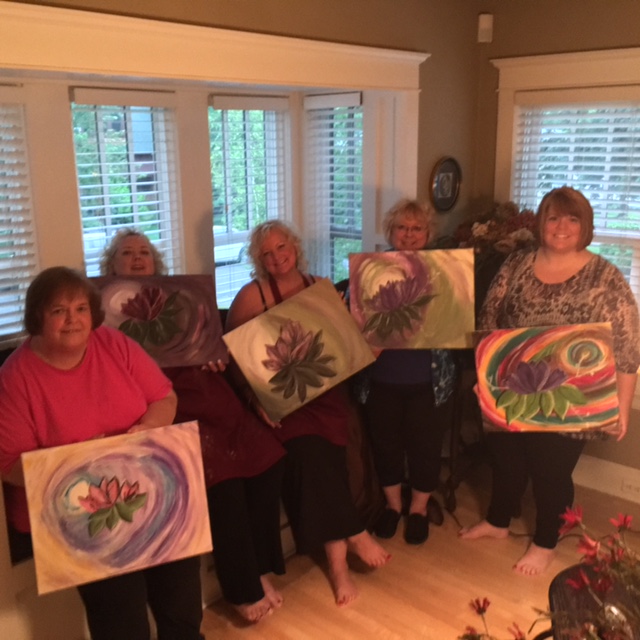 No matter the occasion birthdays, bridal showers, date night or just a fun night out. We promise a memorable event you won't forget.
We provide all art supplies including our standard 16x20 canvas, acrylic paint, brushes and apron. Plus an entertaining artist to walk you through the process of painting your own masterpiece to take home with you over the course of up to 3 hours.
1. Check out our event calendar or events (mobile)
2. Select an event date
3. Pre-register online or by calling (218) 461-1786
4. Show up at least 15 minutes before the scheduled event to check in before the painting begins.
5. Have a wonderful time unleashing your creativity.
6. Take your painting home. We will clean up!